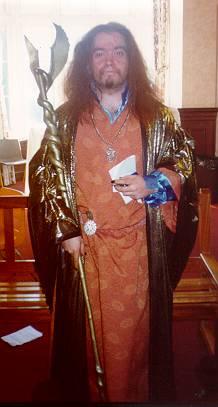 Seithennin, Usher of the Grand Tribunal and Librarian of Durenmar.
The physical form of the great wyrm. Be warned he eats those who don't return their books on time.

Shown here played by Ian Andrews when he still had long hair. Be warned this man is responsible for Machiavelli Games and as such his sanity is in question.